Amazing Tutorials & Demonstrations
---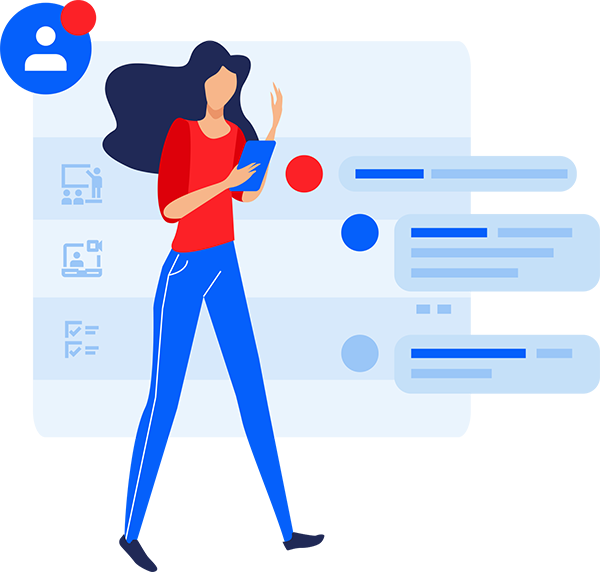 Articulate Storyline is by far, the most advanced eLearning authoring tool available on the market today. The folks at Articulate have done an amazing job of creating a powerful piece of software that can really take your learning programs to the next level.
Articulate and others do an amazing job of teaching the basics. In fact, you can surf through their web site, and other sites like YouTube, and find amazing tutorials and demonstrations to get you started in Storyline. There are Storyline teachers who will charge $1500 and up to teach the more advanced pieces of Storyline like triggers, variables and custom interactions, but you don't have time (or the cash) for that!
Also, the majority of the available videos, sites and tutorials teach only the "how" – how you "mash the buttons" to accomplish a goal. But, just because you CAN do a thing, doesn't mean you should do a thing. What's the point of learning about sliders and dials if you don't understand WHY you'd use the slider tool.
If you are a beginner or intermediate Storyline user looking to take your programs to the next level, The Storyline Show is for you. Heck, if you are an advanced Storyline user and want to stretch your skills or learn a little more about the tool, join us.
Each session is less than thirty minutes long and starts with a conversation with eLearning expert Thomas Toth. Thomas will address an eLearning topic, a rant, a situation he's facing with a client, or something interesting he discovered about SL or about other authoring tools or technologies. He will then take a deep dive into Storyline, explaining a concept or technique in great detail, explaining HOW and WHY you would use this technique in Storyline.
Each live session is recorded and then converted to a video segment and uploaded to YouTube. If you missed a key point or demonstration, you can go back to the recording and get a refresher. Or, if you missed the live session, the recorded YouTube is your way of catching up.
Each session stands on it's own – you can jump in at any time without fear of missing something discussed previously. This way, you won't ever feel lost or frustrated with what you are seeing.
How much would you pay for something like this? Other "experts" without as much experience in the eLearning space as Thomas, are charging $1500 for twelve hours of advanced Storyline Training. Is accessing these video training programs worth $999? $500? What if we told you that The Storyline Show is FREE. The live show can handle up to 250 participants at a time. Here's how it works:
Click the Storyline Show link at the designated show time:
Be one of the first 250 people to arrive and you get a seat in the SHOW
Watch and engage with Thomas and see how he creates amazing things in Storyline
When you attend your first class, we capture your email. For the next show and upcoming shows, we will send you an email reminder to attend. Of course, you can opt out at any time.
Keep attending and keep learning – FREE – attend once or forever
A few days after the live show, a video will go up on YouTube. You can visit this channel at any time to learn more.
So, what's the catch? There is none. However, we do offer a couple things that you might be interested in.
At the conclusion of each session, there will be a completed .story file containing the finished work. Each session is different so the completed .story file may contain external audio, video, graphics, web objects, animations etc. For a small fee, you can pay for a copy of the finished .story file and all the assets you need to complete or create the content you watched during the program.
For example, during a session Thomas may build a "wheel of fortune" game. The .story file would contain the finished game, the graphics for the game (external .png files), the "wheel rotation" animation (external .mp4 files) and audio tracks (external .mp3 files). All of these external files will be INCLUDED in the .zipped download for one price. How much? Thomas is making us keep the price under $25 for each session's worth of assets.
The best part is you only purchase the assets you want. You can watch and learn all you want for FREE. If you want to improve your learning and actually have finished files and external assets to use as you wish, it's a small download fee (always less than $25 each). Obviously, the more assets the higher the price, but again, we will never charge you more than $25.
We are experimenting with membership fees and "levels" so that you can pay one flat fee and get access to ALL the .story files and assets at one time. We are not there yet, but it's coming. We promise.