Save Time with AI Development
---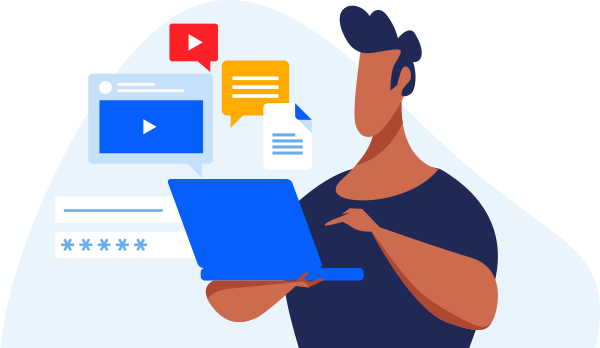 Artificial Intelligence has come a long way from the robotic and stiff sounding audio and horribly choppy and unrealistic "talking heads" you sometimes see in learning programs. Five Square Learning has partnered with some of the best AI providers on the market and we can bring that partnership to your learning programs.
Recording live voice actors is challenging, expensive and extends the build duration of the program. And edits and re-recordings can take weeks. With AI voice overs, changes can be made in real time, and without any additional costs.
We are also able to create fun AI talking heads that look and act realistically. Mouth movements, body movements and eye contact (even blinking) are now possible. Actors and videography is expensive, but if you are looking for a host who can introduce your eLearning program, or pop in as a coach providing tips and tricks, AI might just do the trick.